ESPIRITO CAHACA - CAVALEIRO
BRAZIL & KENTUCKY, USA

BRAND DEVELOPMENT • PACKAGING DESIGN



Espirito came to us with a new product — cachaça aged in bourbon barrels. Cavaleiro by Espirito XVI combines the versatility and flavor profile of Brazilian Cachaça with the richness and depth that comes from aging in Kentucky Bourbon barrels. Our task was to bring the cultures of these two spirits together in one package design.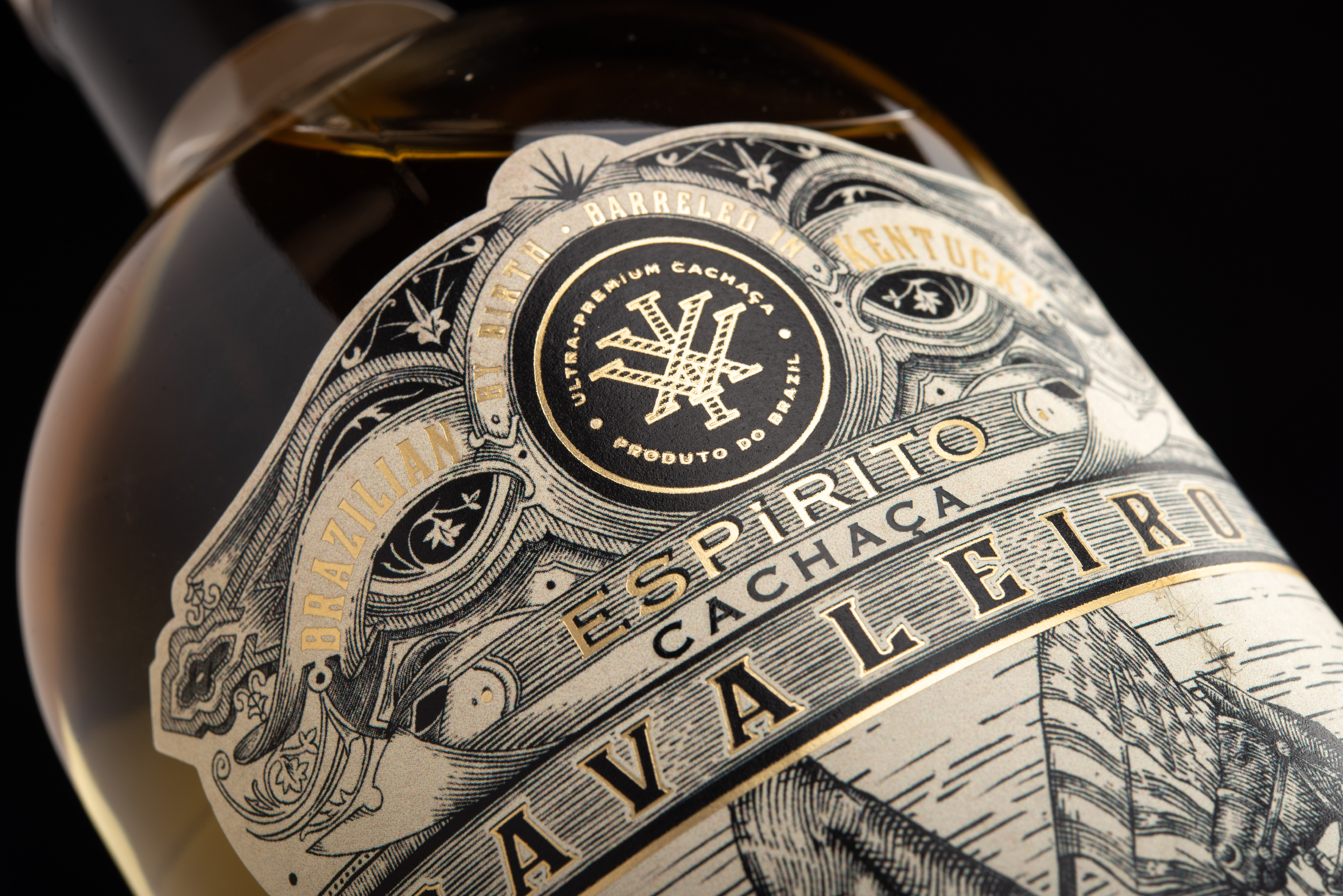 UNIQUE TO THIS BRAND:
Custom Illustrations - Intricate illustrative elements merge iconic aspects of Brazil and Kentucky, including flags and foliage

Foil Finish - Gold foil guides the eye to points of interest, creating balance with the monochrome palette and clarity within the design
ADDITIONAL THOROUGHBRED SCOPE:
A different kind of love story. The Baeker family had a daughter who fell in love with a Brazilian man, and several trips later, her Dad and brother fell in love with Brazil's native spirit. The first time we all sat down together, we shared with them the mighty challenges of the cachaça category and advised them not to go forward. But in a lesson in true determination, love, and passion, they returned a month later and asked how they could enter the cachaça category with as much risk diversification as possible. We started with business modeling, which led step-by-step to financial modeling, contract bottling + management, route-to-market, distribution, and VP of Sales search assistance. As Espirito grew, Thoroughbred provided general advisory and even helped engineer the creation of their very own distillery to meet their growth.