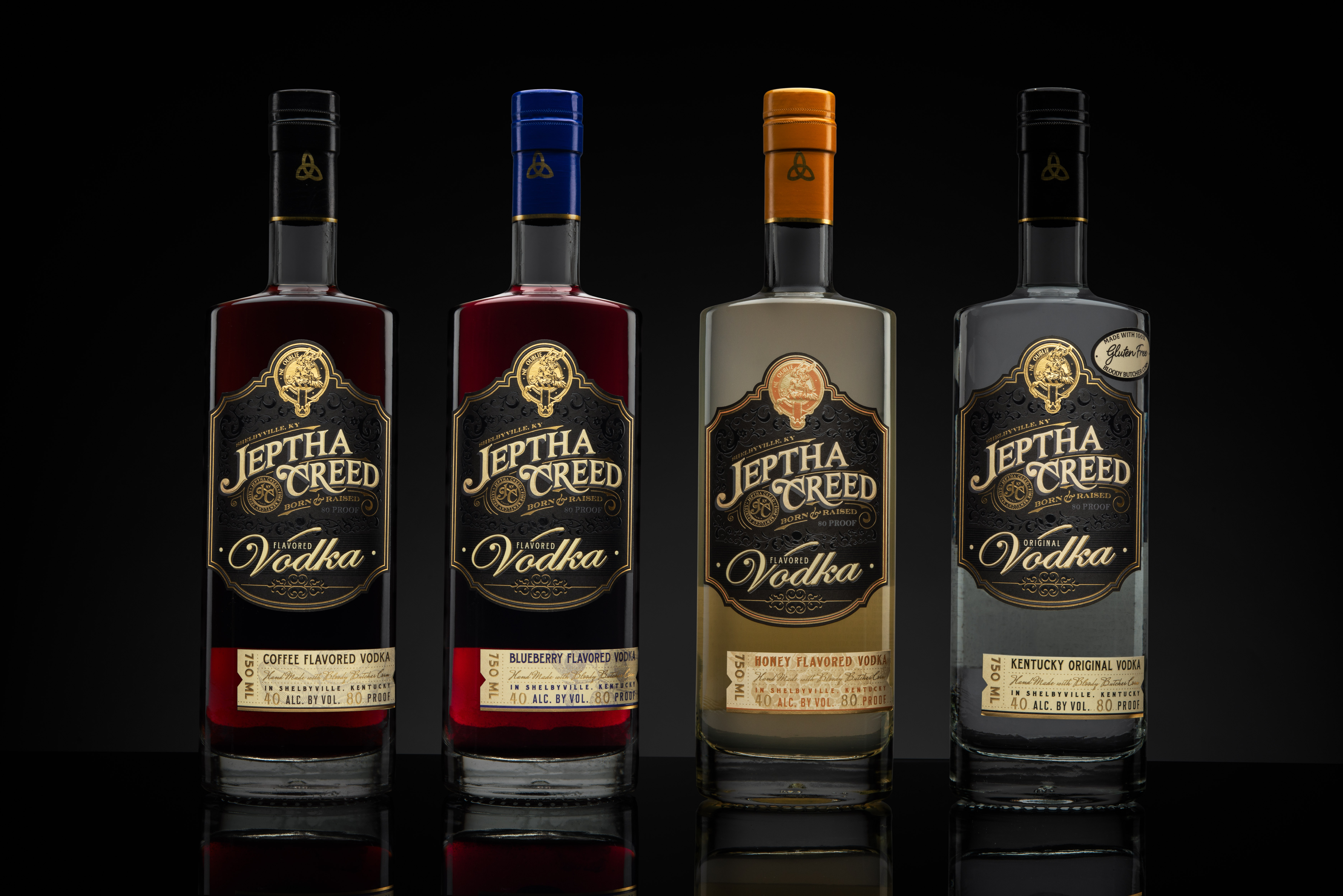 JEPTHA CREED DISTILLERY VODKA

SHELBYVILLE, KENTUCKY

BRAND DEVELOPMENT • PACKAGING DESIGN



Our team helped develop this ground-to-glass distillery from the ground-up, beginning with the branding. The Jeptha Creed Distillery brand is built upon the family, the rich heritage of their farmland in Kentucky, their authenticity, and their respect for the earth and the craft of distilling. To reflect those aspects, we created a bold design infused with rustic touches.


The Jeptha Creed Vodka was the first product line to launch for the distillery. With a range of original and flavored vodkas, the key was to clearly define each variety while keeping the brand consistent.




UNIQUE TO THIS BRAND:
Textural label - Subtle visual elements brought alive through print finishes create a memorable, tactile surface


Blind Emboss - Flourishing design details add a level of understated charm to the label through blind embossing


Gold Metallic Hot Foil - A dark label is made to shine with gold touches on the brand mark and border details


Custom Illustrations - Each type of vodka has a unique scratchboard illustration on the footer label coordinating with the flavor


Coordinated capsules and footers - Bright color pops on the capsules and footers quickly signals each flavor, ensuring easy identification




ADDITIONAL THOROUGHBRED SCOPE:
This is one of our most unforgettable first meetings -- and one of our favorites. Husband and wife team Joyce and Bruce came to our office with two (2) objectives: ascertain if we were legitimate and if we could be trusted. Nearly five years later we are proud to be a trusted partner of the family. Within this time, we've gone through our entire go/no-go process that included financials, packaging, liquid development, and market testing, and followed the process with distribution, route-to-market, staffing, and today, sales and general advisory.